Mini Athletics makes a difference to the lives of children and franchisees.
When Clare and Kirk Bowyer co-founded Mini Athletics, they wanted to build a class that was like no other. A positive and imaginative introduction to sport.
However, they also wanted to build a franchise business that gave a rewarding and flexible work-life balance to franchisees. Since Mini Athletics creation in 2016 that vision has very much been created with thousands of children in the program and franchisees enjoying a rewarding business of their own.
Download our Mini Athletics Franchisee Brochure!
Thank you for taking the time to think about becoming a franchise.
Mini Athletics is a proven and successful franchise model, with more than 30 franchisees across two continents. Mini Athletics provide a full support system, carefully planned sessions and activities, comprehensive training, easy to use administration systems and ongoing business education.
Our Franchisees
Mini Athletics franchisees come from a range of backgrounds.  Previous experience in teaching or coaching is not essential as HQ provide all of the training in order to upskill in this area.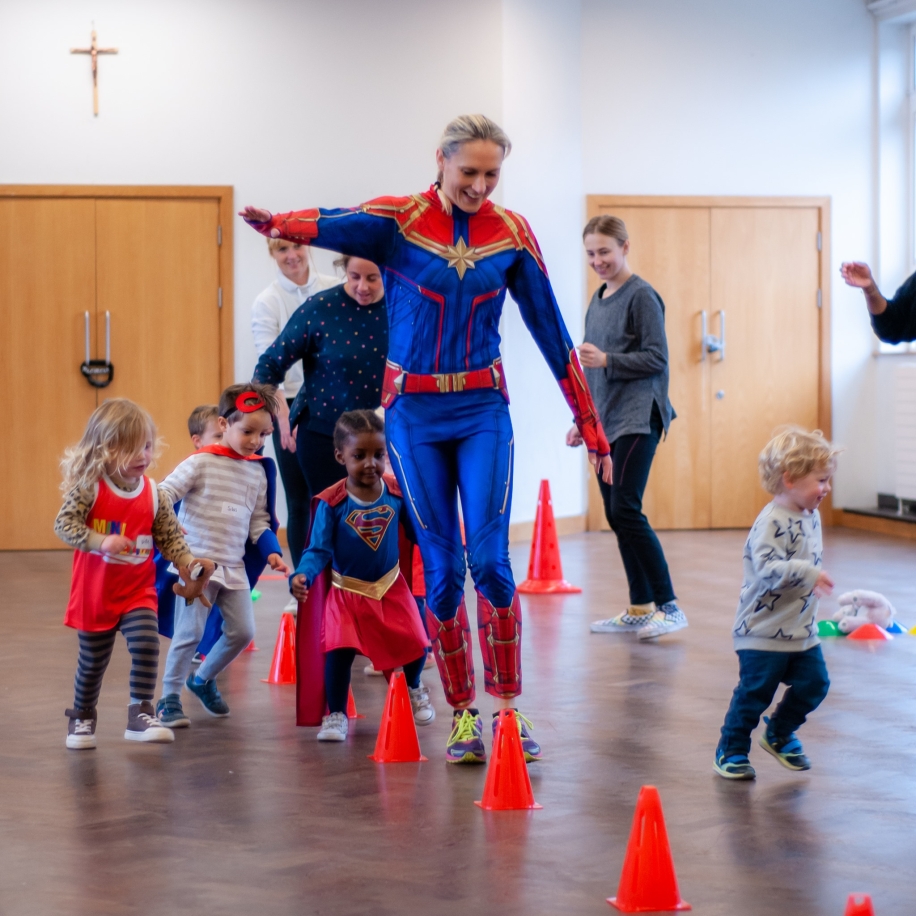 Passion.
Mini Athletics are looking for franchisees who are passionate and enthusiastic about inspiring children through sport and developing physical, cognitive and social skills.
Focus.
It is important that franchisees have the focus to build their business.  Mini Athletics HQ supply all the support franchisees need and help build plans and business goals.  Franchisees just need the focus in order to achieve these.
Communication Skills.
A franchisee needs to be able to build good relationships with a range of people, whether that's encouraging and inspiring children, communicating with parents, or leading a team of coaches.
Organisational Skills.
The Mini Athletics website and online systems give franchisees all the resources they need to develop their own business. However, franchisees do need to be highly organised in order to effectively manage their business.
Why Mini Athletics?
Mini Athletics has a proven and profitable business format.
The brand and business system has been developed and proven in the marketplace.
Mini Athletics continually invests in its infrastructure.
There is extensive and detailed training for every franchisee.
The marketing strategies are frequently updated.
There is a full support system for all franchisees.
Mini Athletics makes a difference to children, providing a rewarding career for franchisees.
Why Mini Athletics chose to franchise?
Mini Athletics is a magical class for children. However, it is also a great business for people with busy family lives. Prior to Clare and Kirk founding Mini Athletics, they both struggled with their work life balance. Therefore they wanted to build not only a class that was fantastic for children but also a business that was successful and could work around family life.
How much do potential franchisees need to franchise?
Initially, there is a one off setup fee. This buys the business and includes:
An exclusive collection of postcodes to operate your business within.
Full training - practical and theory.
Ongoing support.
Equipment.
IT and web based systems to streamline your administration time.
Health and safety policies and procedures.
Child safeguarding policies and procedures.
Want to find out a little more? Book a discovery phone call with one of our team at HQ at a time convenient to you by clicking this link.